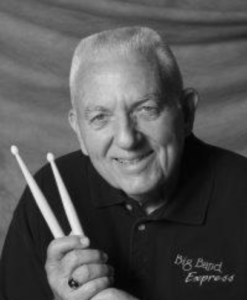 Tom Patrick is a consummate musician, educator, and administrator, who was choral director for Naylor Jr. High, as well as Cholla, Palo Verde, and Catalina high schools in TUSD. Luckily for Rincon, he spent eight years as RHS Principal as part of his 30-year career as a valued educator in Arizona, Illinois, and California. He retired from the field in 1994, but continued his lifelong career as a professional and community musician. Through the years, this true Tucson treasure has performed with the likes of Bob Hope, Liberace, Henny Youngman, Vicki Carr, The Ink Spots, Jerry Lewis ,and Eddie Arnold, among others. Here in Tucson, he directed the Tucson Arizona Boys Chorus for 14 years, earning the "Teacher of the Year" award from the Pima Country Jay-Cees, as well as the "Excellence in Teaching Music" award from the Arizona Music Education Association. He founded and conducted the 16-piece swing band, "Big Band Express" comprising local Jazz professionals, for 16 years, and still serves as clinician and adjudicator at music festivals throughout the U.S. He is still in touch with many of his much-adored students.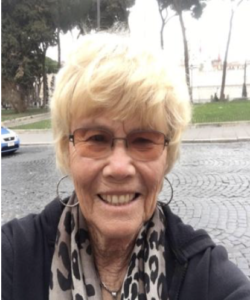 Ann Huffman Modica is a true Southern Arizona native whose ancestors (she comes from 6 generations of teachers) came to the state between 1910-1918, so it's not surprising she's dedicated her life to improving education here in the state. She began her career at Rincon in 1969 (she says she was hired because, in addition to Math, she could also coach tennis), and though she moved to Tucson High for a time, and also helped welcome Catalina Foothills High School welcome its first class, in her own words Rincon kept "calling her back." She especially enjoyed the RHS faculty and students, and her favorite time teaching there was when Tom Patrick was principal. As a supporter of the complete comprehensive high-school model, she sponsored many clubs on campus, and her own sons were active at RHS in sports and other extracurriculars. She won several awards for teaching and work with student teachers during her 32-year teaching career, including the Presidential Award for Science and Mathematics Teaching, but her very best memories are those of students she worked with.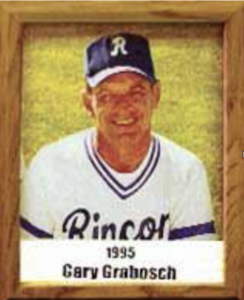 Gary Grabosch left a legacy of excellence at Rincon that's visible to anyone in town who drives by the corner of 5th and Swan; his name graces the baseball fields on campus. In high school back in Missouri, Gary was an amazing athlete, earning 12 varsity letters in multiple sports as well as in band! He signed a professional baseball contract with the Kansas City Athletics in 1954. He received his B.S. degree from the Southwest Missouri State and his M.S. from the University of Arizona, and while in the military, played both football and baseball at Fort Sam Houston. His long career at Rincon spanned the years from 1970 – 1992; his baseball team won the state championship in 1971, and he coached three other teams that were runners up for the title. He was named "Coach of the Year" by the Arizona Coaches Association in 1971, and was inducted into the Pima County Sports Hall of Fame in 1995.